Image Eye Care uses the most up-to-date technology to ensure the best eye care possible. Here are some of the different types of tests and equipment
you may experience
on a visit.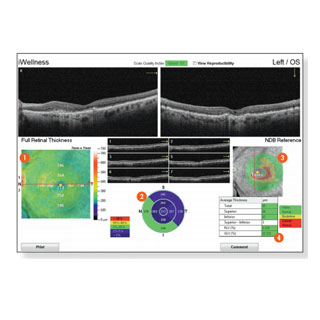 iWellness Exam
The iWellness Exam is fast, easy, & comfortable for patients of all ages . Regular iWellness exams can help your doctor detect common eye diseases: Diabetic Retinopathy, Glaucoma, and Macular Degeneration
Latest Technology in the Office. Icare 100 Tonometer
At Image Eye Care we are using the latest technology in intraocular pressure measurement. The Icare Tonometer provides accurate, objective intraocular pressure readings. This allows the doctor to check the pressure inside the eyeball without blowing air and without using drops. This allows you to relax and be much more comfortable during your visit to our office.